Naked News at Young Swingers® Week Videos
Jan 19, 2016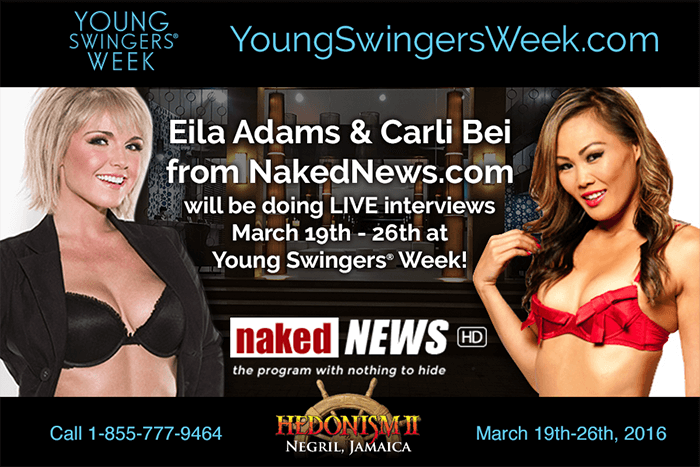 Naked News will be returning to Young Swingers® Week again this March!
You can view one of the videos below.
If you would like to see more of the Naked News videos from the event, please follow the link below the video.
---
---
Want to stay up-to-date with what's going on?